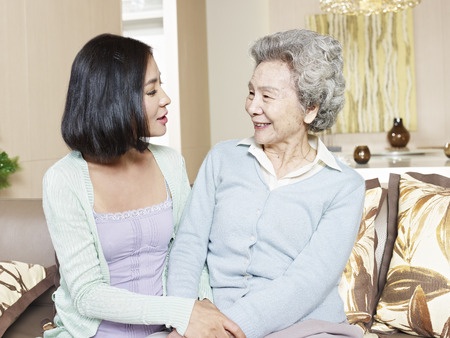 Age is a funny thing. It sneaks up on all of us, probably because we are so used to seeing someone one way that we don't notice the changes that are occurring to them over time. As we age, everyday tasks like cooking and cleaning can become more difficult to perform, and if you have noticed that mom or dad are struggling to keep their home in order, it may be time to consider in-home care.
Not sure if it is time to discuss the idea with them? Here are a few signs that in-home living assistance may benefit your loved one:
Unpaid Bills
It is easy for tasks like paying the bills to slip through the cracks, especially if your loved one is having a difficult time keeping up with their home. Whether they just haven't been able to make it down the driveway to reach the mailbox or they misplaced their pile of bills, late payments are one of the first signs that your parent could use some extra help around the house.
Unexplained Bruising
The older we get, the more easily we bruise, and if your loved one is sporting marks on their arm or legs, it is possible that they fell but were too embarrassed to let you know. If you are worried about your parent's mobility, watch to see if they have to hold on to furniture as they move about and look into getting a walker or cane to help them stay active and safety upright.
A Disheveled Appearance
If your parent is facing mobility problems, chances are they are having a difficult time getting in and out of the shower, and heading up and down the stairs to do the laundry. A disheveled appearance is another sign that your loved one may benefit from in-home care, and it also shows that they have not been getting out as often as they used to.
Not only is staying active and important for the body, it is good for the mind as well. With a little bit of assistance, your loved one can get back to visiting with their sister, walking around their favorite park and shopping for their own groceries – all activities that will allow them to live a happier and healthier life.
A Disorganized Home
Whether your parent's fading eyesight has kept them from noticing gathering dust or their limited mobility has prevented them from picking up the vacuum cleaner recently, a cluttered home is often a sign that they are having a tough time handling things on their own. A little bit of help can go a long way, and a cleaning service or in-home care provider can ensure your loved one can travel safely through a clean and well-kept home.
A Lack of Fresh Foods
Finally, if you are worried about your elderly loved one, take a peek in their refrigerator. A lack of fresh produce and a gallon of spoiled milk are two signs that they may be struggling to cook or get to the grocery store on their own.
In-home care can be a great benefit to elderly individuals who are struggling to make ends meet, but are healthy enough to maintain their independence. Helping Hearts Foundation provides in-home care services for individuals in Northern California and Nevada. For more information, visit us online or by phone at 916-368-7200 (CA) or 702-755-6548 (NV).