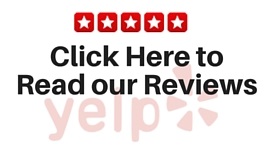 Helping Hearts Foundation, servicing Sacramento County, Sutter County, El Dorado County, Placer County, Yolo County and San Joaquin County, provides individual elderly care services based on each person's unique needs. Our experienced and courteous in-home helpers give you the help you need to stay in your home and maintain your independence. We also provide placement services in assisted living homes, respite care homes and other locations for those who require more intensive care.
Services available with Helping Hearts:
In Home Care
In home care allows you to stay in the place that is familiar and comfortable for you, while receiving personalized care to keep your life organized and stress-free. In home care workers provide assistance for a number of tasks, including washing, dressing, bathing, housekeeping, running errands and more. You determine the level of assistance you need, and we will help you stay in your home.
Placement Services
For elderly and disabled individuals who require consistent care, Helping Hearts will help you find the right accommodations. Depending on your needs, we help you find the ideal assisted living home, board and care home, memory care facility, respite care, hospice center and more.
Pharmacy Services
Keeping track of medications, doses and prescription refills can quickly become complex. Helping Hearts makes it easy with delivery services, assistance with paperwork and medication management.
Geriatric Care Management
Our qualified caregivers provide any assistance you need so you can live comfortably. With an in home helper or a group of caregivers, we make every task easier.
Personal Money Management
One of the most challenging parts of living at home is managing bills, taxes and other expenses. Helping Hearts' trusted in home caregivers help you manage your budget with ease. We take care of financial organization and pay bills automatically so you don't have to worry about late fees or getting behind.
Adult Residences
Finding a home that is stable, safe and comfortable is essential. We have residential services to suit all budgets and levels of ability, with amenities you will love. Our residential services include three meals a day, medical transportation, housekeeping, gym membership and more.