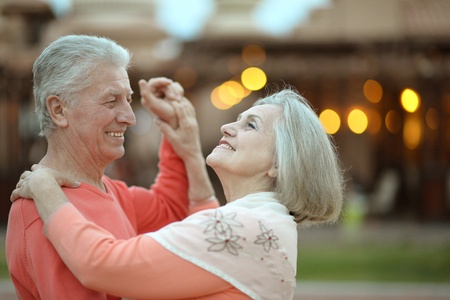 Although many seniors fear that retirement will slow them down, it can actually have some incredible health benefits when done right! According to recent research, retirement increases an individual's physical activity and amount of sleep, while also decreasing the amount of time spend in a sedentary position.
Retirement can offer plenty of benefits – both mental and physical – as long as you make the conscious effort to stay active and enjoy each day!
Exercise Daily
Whether you go for a walk around the neighborhood with Fido, join your local gym or take a yoga class, regular exercise is an important component of a healthy retirement. And without a 40 hour workweek and your daily commute to get in the way, there is so much more time to fit exercise into your routine.
Eat Healthier
Retirement can also provide you with an opportunity to enjoy a healthier diet. No longer will you have to rush home from work and throw something in the oven! You can take time to plan each of your meals, preparing fresh fruits and vegetables and delicious dishes that will help make you healthier and happier.
Reduce Your Stress
Work is one of the biggest stressors that adults face in their day-to-day life and retirement can lead to a welcome reduction in stress. Instead of worrying about customer satisfaction and meeting target goals, enjoy your free time with family and friends.
Get Involved
Volunteering is one of the best things that seniors can do to improve their health, providing a sense of purpose and a chance to get active in the community. We recommend getting active with a cause you love, whether it is volunteering at your local animal shelter, food pantry or outdoors cleaning up your neighborhood.
Have Fun
The biggest benefit to retirement: The opportunity it provides to have fun! Now that you have some extra free time on your hands you can grab lunch with friends, take your grandchildren to the park and further explore all of your favorite hobbies.
Retirement is a wonderful opportunity for seniors to get active and enjoy themselves, and if you or your loved one is in need of a little help maintaining an independent lifestyle during retirement, Helping Hearts Foundation can provide you with the assistance needed. Providing in-home care services across Northern California and Nevada, we can help you to enjoy a comfortable, healthy retirement.
For more information, visit us online or contact us by phone at 916-368-7200 (CA) or 702-755-6548 (NV).